Last updated on May 23rd, 2023 at 12:35 pm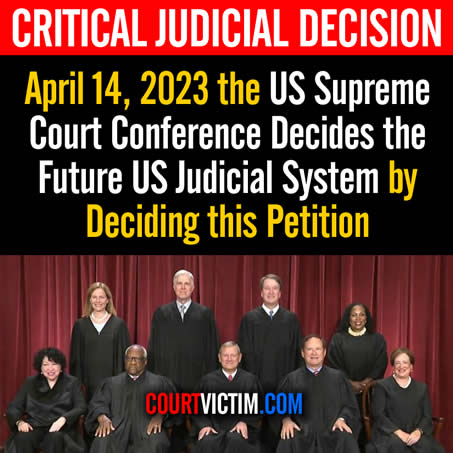 April 14 is a day of monumental decision for the US Supreme Court: (1) do the justices uphold the 14th Amendment, Supreme Court precedents of over 200 years and the codes of conduct and penal codes by reversing the California Supreme Court and voiding all decisions by state judges and justices who accepted illegal payments from counties or trial courts when they were California State trial court judges; or (2) violate all of the above by denying the unopposed Petition.
A denial will effectively destroy the integrity, functioning and respect for the U.S. Judicial System.
MORE ON DR. RICHARD I. FINE AND AMEND SBX 2 11
---